CleanMessage – Simply the best spam filtering service on the market today!
Focus on Your Business, Not Email Spam!
Increase employee productivity through efficient email usage.
Nothing to install, up and running minutes, be the hero of your company.
Reduce network resource drain, including Internet bandwidth usage, mail server processing cycles, and message storage capacity.
Get Rid of Spam NOW Forever!
30 Day Free Trial
No Obligation or Credit Card Required
No Contracts to Sign
Actual Human Support
All Plans Month-to-Month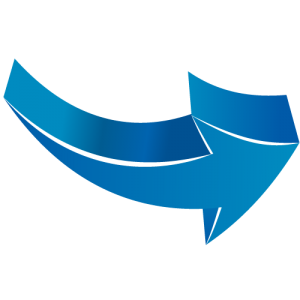 Start for free huh…
how much will it cost?
You can continue to use
the FREE account for 30 days.
Paid packages
start at only
$35/month.
CleanMessage
Features
IP / Sender / Domain / Country – Blacklisting and Whitelisting
Email Spooling / Retention – We hold email for up to 14 days in the event that your server goes down.
Scheduled Quarantine Reports – We send reports on a configured time frame to users, where they can release a message that has been caught or Whitelist the sender entirely.
Configurable Spam Threshold – Loosen or tighten the strictness of the filter.
Bayesian Spam Voting System – Allow users to vote messages "Spam" or "Non-Spam". In addition to this our spam databases are updated with most current definitions 24/7/365.
Full Reporting System – Get reports for your domain spam traffic. See the metrics of how well our filter is working and who the biggest spammers are.
Valid Recipient Checking – Ensure that a spammer isn't hammering your server with spam to addresses that do not exist. Users have to be in the system for our service to deliver email to them, otherwise we reject it.
Virus Scanning – Our ClamAV virus scanning checks every email for malicious contents and will discard anything that matches our daily update definitions.
AvailableServices
We safely remove up to 99% of incoming spam so that it never reaches your inbox. Our spam filter is a triple-edged sword, protecting you against corporate productivity loss, infrastructure consumption, and liability resulting from unsolicited commercial email. See more

Email Preservation: In case your email server goes down for any reason, our filtering service will hold every email that passes through for up to 14 days! Once your mail server is visible again well transfer all the retained emails as normal. See more

Email Services: We offer a full featured email hosting solution. With our POP3 / SMTP Based service you can ensure that you never lose a message and can access you email from anywhere. See more

Office 365 We are a Certified Microsoft Partner and Cloud Reseller. With Office 365 get the blended solution to have all your emails scrubbed for spam and have the features of 365 in one location! For More information Contact Us
Recently
Client says
Marcia Hughes

"Since 2004 CleanMessage has been a wonderful company to work with. They have serviced over 200 of our users with top-notch service. A big thank you to the CleanMessage Team!!" -Gooselake Internet Services

Murry Penner - CEO

"Our spam has decreased significantly, with no blocking of legit emails. Thanks!" -Mpenner Houston

Chip Manly

"I LOVE the quarantine that you have set up! It catches almost ALL of the spam ... I have had only one to three messages (out of 1000's and 1000's of e-mails) erroneously quarantined. I think the new quarantine is a HUGE success, and I can't begin to tell you how much time (and irritation) it saves! Thanks, GOOD JOB!" -Kreiss Advertising

Dennis Chodrow - CPA

"Over the course of using the service, I have found it to be dually advantageous. Not only has it saved my company precious hours, but the You Have Mail alerts have stopped going off all day. Now they only sound when I actually have new, wanted email." -Kriess Enterprises

Tony Kostas - Operations Manager

"I Love this spam control. Thanks! I really love this spam catcher! I used to come in to 40 emails a day in the morning...much better now!" -Plycon Van Lines / Plycar Group
Latestposts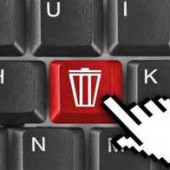 November 25, 2014

Where does Spam come from? It would seem to be logical that if we can identify where spam comes from, it would be easy to stop the spammers. One of the parameters that spam filtering services work with is identifying the Internet Service Providers (ISP) of a message and then blocking the ISP. This is